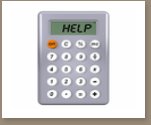 Accounting is a very complicated course within the academic study. If students are assigned to write accounting research papers, they give way to despair at once, since they know how laborious this piece of work is.

Still, you can avoid too many difficulties by means of choosing an appropriate accounting research paper topic.

Do you have to write an accounting research paper, but have troubles coming up with a good idea on what to write about? Do not worry, as we will give you some suggestions as for the topic of your accounting research paper.

You can write your accounting research paper on Earnings Management. What we mean is illegally smoothing income to make the investors happy and the company look better. Just think of the possible accounting tricks that are done to get there. Covering this topic, you can discuss the audit procedures that should be used with this purpose. Thus, your accounting research paper will be focused on your recommendations.
One of the interesting and rather simple to investigate topics for your accounting research paper is the history of accounting. Here you should write about the early history of accounting, Luca Pacioli and the birth of modern accountancy and Post-Pacioli period. Perhaps, this topic is easier to investigate, because you can find enough sources for your research.
Types of accountancy can also serve as a good topic for your accounting research paper. Covering this topic, mention about bookkeeping, lean accounting, financial accounting, public accountancy, auditing and the other essential types of accountancy.
It is very important to structure your accounting research paper properly. To achieve this purpose completely, take notes and make a plan. Do not forget to visit your supervisor from time to time in order to make sure you are on the right way.