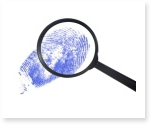 If you want to know how to fail (or avoid failing) your investigative essay, you have come up the right article. Here we are going to discuss what you should do in your investigative essay to make it a real trash.

Still, let us start with the general information about investigation essays. The purpose of writing investigative essays is to discover or uncover some facts, events, opinions and so on. By the way, an investigative essay looks like a research paper or an investigation coursework. If you do not want to know the right ways of completing this assignments, our failing ideas will come in handy as well.

So, at last we are ready to provide you with the failing tips for your investigation essay.
Do you know how to use the library correctly? If you do not, then even do not try to learn it. One of the main secrets of writing an investigative essay is your ability to search the information. If you learn how to do it, your chances of completing the investigative essay successfully increase.
Do you like talking to people? If you are a sociable person, forget about your lust for people for some time. The thing is that to complete investigative essays successfully it is recommended to make interviews, talk to the eyewitness of some events or just people who are knowledgeable in your topic. However, as far as I remember, you want to fail your investigation essay?!
Here are the final tips on failing your investigative essay. Do not formulate the idea of your paper; try to mess the reader with vague and unclear statements; do not give any background information on the topic of your investigation essay.
So, how do you like these tips? You can rest assured that you will never manage to complete your investigation essay successfully if you follow them.