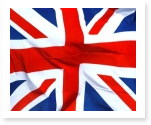 If you still cannot understand the main difference between British essays and American essays, this article should solve all your problems. Only here and only now we will discuss the main issues that distinguish a British essay from an American essay.

Many students from the USA get an assignment to prepare a good British essay. What is the purpose of such task? If you think that a British essay should be about British traditions, people, etc., you are mistaken.

The peculiarities of British essays are not only about the content! While writing British essays and American essays, you should be careful with:
Spelling;
Grammar;
Vocabulary;
Pronunciation (if you need to make a presentation of your British essay).
Let us give you several examples to illustrate the differences in writing American and British essays: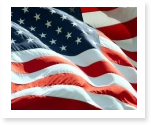 Very often students do not pay attention to spelling that is different in both types of essays:

In American essays, you write
Favorite;
Color;
Analyze;
Center, etc…
In British essays, it should be

Favourite;
Colour;
Analyse;
Centre, etc…

The use of idioms should also be taken into consideration:

American essays:
Knock on wood;
Home away from home;
A drop in the bucket, etc…
British essays:
Touch wood;
Home from home;
A drop in the ocean, etc…

Even the use of commas and full-stops in American and British essays is different:

You put a full stop after writing Mr., Mrs., and Ms. in American essays. You do not put a full stop after Mr, Mrs, Ms, in British essays:
There are a lot of other differences in writing these types of essays. If you want to succeed in writing, keep them in mind!

If you want to know the secrets of literature review writing or effective coursework writing, you may use our site as well!