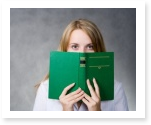 The first question that may pop into your mind when being assigned to write a personal interpretive essay is "What differs personal interpretive essays from other essay types?" Actually, the main difference lies in much more opportunities to express your standpoint. There is no need to be precisely objective as well as there are no limitations to your viewpoint. You just get a certain statement and have to interpret it in your own way.

Now, let us give you several keys to preparing successful personal interpretive essays.
Be persuasive

Being persuasive is one of the crucial points of writing interpretive essays. Remember that your essay will sound persuasively if well-grounded. In order to convince your reader that you are right, make a statement and explain why you think so.

Know your reader

Do you know how to achieve this effect? Just ask yourself several questions:
What would you expect to learn about if you were reading an interpretive essay paper?
What would grab your attention at once?
What might involve you and make you keep on reading?
Once you get the answers to all these questions, be sure your personal interpretive essay will be interesting.
Use simple language
After all, you are trying to explain! There is no need to show your awareness of professional jargons and overcomplicated terminology. What is more, the reader will certainly appreciate the simplicity of your language used in the personal interpretive essay.
Interpretation essays are not that difficult to make. It is much more challenging to make them striking. However, you will cope with the task if you follow our recommendations. Good luck with your interpretation essay paper writing!

You can also read about the undergraduate essay competition and brief essay writing on the blog of our site.