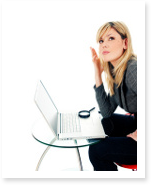 You are assigned to write a character analysis or a character sketch essay. Probably now, the only guess that you have about your assignment is that it will be devoted to a certain character. Well, actually not that bad for beginning. However, it is definitely not enough to produce a perfect character analysis or character sketch essay.

So, let us introduce you the basic things you need to know about papers on character.

Character analysis essays

First, you have to know that this kind of work is sometimes called a characterization essay. Anyway, the gist of this assignment remains the same. You will have to deal with a particular literature character and discuss all character-related matters in your essay.

The main task of analyzing a literature character is to make an in-depth look at both physical and psychological traits of this character. In your character analysis essay, answer the following questions:
How does a character look like?
How does he/she speak?
What are his/her goals/objectives?
How does he/she achieve these goals?
How does he/she cope with the problems?
What is his/her emotional state?
What is the attitude of other characters to him/her?
Character sketch essays

If you get this assignment, you have two options to complete it.
Write a character sketch essay devoted to a literature character;
Write a paper about any person you know.
If you choose the second way of writing your character sketch essay, pay attention to the following details:
You do not have to retell the history of a person but rather give snapshots.
You may create a story about the first time you met this person, giving details about your first impressions.
In your character sketch essay, introduce such details as a description of places, some actions, events, etc.

Read how to write Alice Walker essay or Maltese Falcon essay.