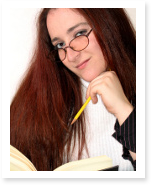 Are you good at writing narrative essays? It is a common written assignment at schools, and we are sure you have this experience.

So, if you are good at preparing this essay type, you are really lucky. It significantly increases your chances to create an outstanding college narrative essay. Have you not heard about college narrative essays? Then let us explain you some important things about this possible task as a part of the application process.

The gist of a college narrative essay

Actually, there is nothing special about college narrative essays, and your major mission remains the same: you need to describe what kind of person you are, tell about your achievements and talents, and finally persuade the admission officers to accept you to the college of your dreams.

The only peculiarity of a college narrative essay is that you should create a fascinating story including all above-mentioned points.

Topics for college narrative essays

We know that many students get stressed because of topics for college narrative essays. Usually, they cannot come up with a suitable experience to be described in their "masterpiece".

Do not waste your time, because any experience of yours can be a good basis for your college narrative essay: moving to another city, having a serious conflict with someone, traveling experience, etc. Finally, you can make up a story for your college narrative essay. Just make sure it sounds real.

Topics to avoid when writing college narrative essays

Although you are free to choose a topic, some issues are better to avoid:

politics;
religion;
death of close people;
some serious illnesses;
love stories, etc.
Reading our next articles about a college essay on career goals or "All about Me" essays might also be helpful.