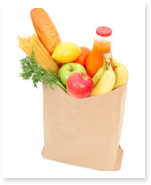 Are you sick and tired of those boring student book reports? Many students believe that official requirements and standards for writing book reports kill creativity and turn reports on books into one of the dullest tasks.

This is why we are sure that working on a paper bag book report will be one of the most exciting experiences in your academic career. On the one hand, you need to prepare an ordinary book report. On the other hand, the way it will be organized depends solely on your creative ideas and imagination.

If you are making such paper bag book report for the first time, check what steps you will have to take.

Paper bag book reports: step 1

Think about any book, which is of great interest to you. Better the one you have read several times before.

Paper bag book reports: step 2

Go to your local grocery store and ask them to give you an ordinary paper bag. Explain that you need it to complete a school assignment. It is the main instrument you need to prepare your paper bag book report.

Paper bag book reports: step 3

On the one side of your paper bag, draw a colorful illustration of the book or of a certain scene from the book. Make it as colorful and bright as you can so that to catch the reader's attention straight away.

Paper bag book reports: step 4

On the other side of your paper bag, place the following:
In the middle of the bag, put the title of your book and its author's name.
In the bottom section of your paper bag, you need to write the report itself. Let us remind you that a good report is not just a summary of the book. Include information about the main characters, settings, conflict, etc.

Paper bag book reports: step 5

Finally, you reach the most fascinating stage of preparing your paper bag book report. Inside of the paper bag, put various items related to the main events of the book, its characters, etc. You can either draw something, or put small dolls, any other objects.

If you have not decided on the book yet, try our tips for writing Maltese Falcon essays.