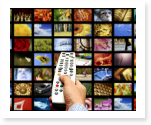 Television can be called one of the greatest inventions in human history. Since it was first invented, television has undergone dramatic changes both in its own purposes as well as in its impact on people.

You have to write an essay about TV, which may be rather tricky. We do not mean to scare you, but it is better to get down to writing your essay about TV as soon as possible. You need time to think of the best way to complete your essay, a good topic to cover, etc.

Anyway, we are here to provide assistance with essays about TV, share some ideas, and give writing tips.

Decide on the type of your essay about TV

First, it is necessary to define the purpose of writing your essay about TV. After that, you will choose the appropriate essay type.

Do you simply want to provide some information about TV, the way it was invented, its transformations? Then, your essay about TV will be expository, and you should check the main principles of writing this type of essays.

You can think of some specific TV-related issue, take a position on it, and write an argumentative or a persuasive essay about TV.

Several topic ideas for essays about TV

Probably, it should be mentioned that a lot of topics for essays about TV are overused. This can make the decision-making process a bit complicated. Avoid covering in your essay about TV such issues as TV violence or negative impact of TV on children.

Here is a short list of ideas to discuss in essays about TV that you may find interesting:
Reality shows: are they "real" indeed?
Internet instead of television;
Television as means of manipulating people's consciousness;
Popular images created by TV: do they fit real life?
Here, you can read about film analysis essays.