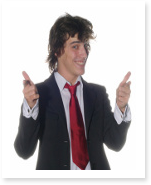 Are you working on some unique research project? Do you need more money to conduct research properly? Then, you definitely need to apply for a grant. Grants are provided by various organizations that are interested in new findings in this or that field.

Like in many other competitions of this kind, the application process includes the essay writing stage. If you are not sure how to write grant papers, we are glad to explain you the main principles.

The main rule one should keep in mind about grant essays

To prepare a successful grant essay, you have to understand your major purpose. And, it boils down to proving that your research is really unique, that you and only you deserve this grant. Do not think that it will be easy to do. Proving your research talent when writing grant essays can be tricky, at least if you do not understand the following:
The goals of your research;
The ways of achieving your goals.
These are the points that you definitely have to clear up before writing your grant essay. To complete your grant essay successfully, you should also know the intended audience, intended results of your work, their significance, etc.

Parts of grant essays

If you have time, you definitely can plan your grant essay in your own way. Do not hurry and make sure that info you include into the grant essay serves its gist and helps you meet the main purpose of writing this essay.

Anyway, we want to present you the parts grant essays usually include.

Statement of need
In this part of the grant essay, you explain the following:

reasons why you conduct research;
its possible results and their significance, etc.

Methods
Explain in your essay what actions you are going to take to achieve your goals.
Timeline
In the grant essay, provide a kind of schedules that explain how much your research will take.
Budget
This essential part of your essay will be devoted to the explanations of how exactly you are going to spend grant money.
We can also help you prepare a nursing scholarship essay and a college essay on career goals.