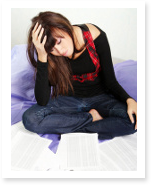 Essays written in American and English schools are, probably, famous for their very precise and concrete ways of organization as well as for overall strict writing rules. Maybe, this is one of the main reasons why writing standard English essays may be difficult sometimes, especially for foreigners. The point is that essay writing standards in other countries might be different. Thus, foreign students have to adjust to new rules.

Anyway, if you study in the United States, you should definitely learn at least the basics of preparing standard essays. Then, in the course of studies, it is better to develop further and improve your writing skills.

So, check some simple rules to stick to when writing a standard English essay.

Standard essays: rule 1

Typically, work on essays begins with an identification of a topic and the central idea. After you come up with the main topic idea, it should be transformed into a strong thesis statement. Mind that a standard English essay cannot go without a thesis.

Standard essays: rule 2

Write an introductory paragraph. Present your topic and give some background details about it. At the end of the paragraph, write your thesis statement.

Standard essays: rule 3

A standard English essay usually has two-three body paragraphs. This is where you develop the topic, introduce supporting evidences, share your opinion, etc. Mind that every paragraph should start with a topic sentence and finish with a logical transition to another paragraph.

Standard essays: rule 4

Finally, make a concluding paragraph. You should summarize your work, major points, state the answer to the main question, etc.

We can also explain you how to write a long essay or find necessary essay materials.