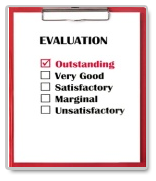 It is more likely that if you are assigned to write a literature review paper, it is going to be a separate piece of work. However, mostly, a literature review paper is a part of a thesis, research paper or an essay.

How literature review papers can be described briefly? In a few words, a literature review paper is a piece of writing, which introduces the explanation of the publications on a certain problem or topic.

In fact, it is not that easy to give the evaluation of the works of other scholars. That it why you might need some general tips on writing literature review papers.
Lets us first define the main purpose of writing a literature review paper. Actually, your main task is providing the reader with background knowledge on the topic. The reader needs to be aware of how this particular topic is studied.
Literature review paper should include your critical comments on the publications. Definitely, you will have to tell about the contributions of this or that scholar to the investigation of a certain topic. However, you will also have to comment the weak sides of their works.
Literature review papers are very useful for you too. It allows you to amplify your knowledge of the problem. Still, there are two basic skills that you need to demonstrate while writing a literature review paper:

Effective search of information
Critical evaluation ability

When evaluating publications in your literature review paper, you have to consider the next points: formulation of the problem by other authors, significance of the problem, approaches used and those that could be used for more effective research, impact of the work on the problem disclosure.

Our final advice is – do not make a mere list of works giving short descriptions of each work. Introduce the analysis and your proficiency on the topic.