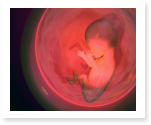 Bioethics essays… Sounds like a complete disaster! Now you are almost sure that completing such a task is something you will not manage to do. Let us prove you the opposite! Yes, bioethics essays are not an easy thing to complete. Yet, try our exclusive ideas first. At least, you will make the first steps to completing your task

Before we pass to the ideas you can discuss in bioethics essay papers, let us ask you a question. Are you sure that you understand bioethics correctly? What is it actually about? Do you have answers to all of the questions? If you do not have a clear idea of what this is all about, read the information presented below.

Well, literally bioethics means "life ethics". It is actually a broad concept, which can be interpreted in several ways. The great majority of people understand medical ethics under this concept. Surely, they are right.

However, if you want to prepare a good bioethics essay paper, you need to know that bioethics includes some other issues. These are ethical issues associated with some scientific innovations like cloning or research ethics.

Anyway, if you have poor understanding of bioethics, we strongly recommend you sort everything out before you start writing your bioethics essay. Now, our ideas you can develop in your bioethics essay:

Taking drugs or alcohol during pregnancy as a form of child abuse

You will never find a woman who does not know that drugs, alcohol, or cigarettes are harmful and even dangerous for a fetus. Still, some women take them during their pregnancy, which means they cause an intentional harm to their future child. Can it be considered as form of child abuse? Give your vision of the problem in the bioethics essay.

Can pain be considered a good thing?

The great majority of people will definitely say that pain is not a normal state of the human organism. Yet, there are cases when patients consciously refuse to take medicines to relieve pain. Why do they do it? Can you think of any reasons to call pain a good thing? This is one more idea for your bioethics essay.

Obtaining stem cells from embryos

It is one of the controversial topics these days, which is hotly discussed. You can consider it in the bioethics essay. There is one major question you need to answer in your bioethics essay on this topic. Can an embryo be considered a living human being?

If you are asked to cover some other medical issues, use our tips for writing an essay on HIV/AIDS or a health promotion essay.