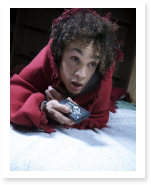 On the one hand, nothing seems to be more exciting than writing papers on films. On the other hand, writing essays on films is impossible without solid background knowledge and critical thinking skills.

So, you have to prepare a film analysis essay. Even if you have a plan for completing this task, our article will be helpful. If you have no clue how to write a successful film analysis essay, reading this article is twice useful.

Topics for film analysis essays

Usually, teachers give a list of films that you can consider in your film analysis essay. However, you can also choose something else. Just ask your teacher to approve the film you have selected. Needles to say, your choice should depend on whether you have seen the movie.

Some important steps to take when preparing film analysis essays

To succeed in writing your film analysis essay, we suggest you do the following:
Take time to select a film. Better select classic movies rather than the latest popcorn movies.
Watch the film at least twice. Watch it for the second time with someone else to discuss everything later.
Pay attention to its soundtrack. Think whether songs and music fit the overall mood of the film.
Our plan for writing film analysis essays

You can use the following plan when completing your film analysis essay:

Give the title of the film, introduce its director, provide some background information about him/her, his/her styles, etc.
Briefly retell its plot;
Discuss sound effects, music;
Tell about film techniques used;
Discuss symbolism used in the film.
Also, check our hints for writing King Kong essays and a Lion King essay.