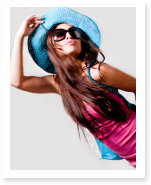 "Let me introduce myself, my name is…" Well, this is actually not the best way to start "All about Me" essays. At least, such introduction does not seem to be eyeball-catching and intriguing.

Anyway, this article is designed to explain you how to start, what to include, and how to make a fascinating "All about Me" essay. The thing is that essays of this kind can be a part of an application process, which makes them extremely important. Or, you can be asked to make an essay on "All about Me" for a new teacher at the beginning of the school year. In this case, you should also take this paper seriously to make a good impression on your new teacher.

So, let us begin and share some secrets of writing successful "All about Me" essays.

"All about Me" essays: how to start

Some sort of a story is a really good way to start your essay on "All about Me". It can be something like "At the age of six, I saw my mom cooking broccoli for the first time. I clearly remember that disgusting smell and my first thought was "When I grow up, I will learn cooking the most delicious dishes". This is how I decided to become a cook".

"All about Me" essays: what to include

The content of your "All about Me" essay depends on the purpose of writing it. Actually, you can tell everything that can give some details about the kind of person you are.

The following can be included into "All about Me" essays:

Things you like;
Things you hate;
Books/movies/music you like;
Some experiences of yours, etc.
Read our tips for writing a biography essay and childhood experience essay if you need more ideas.