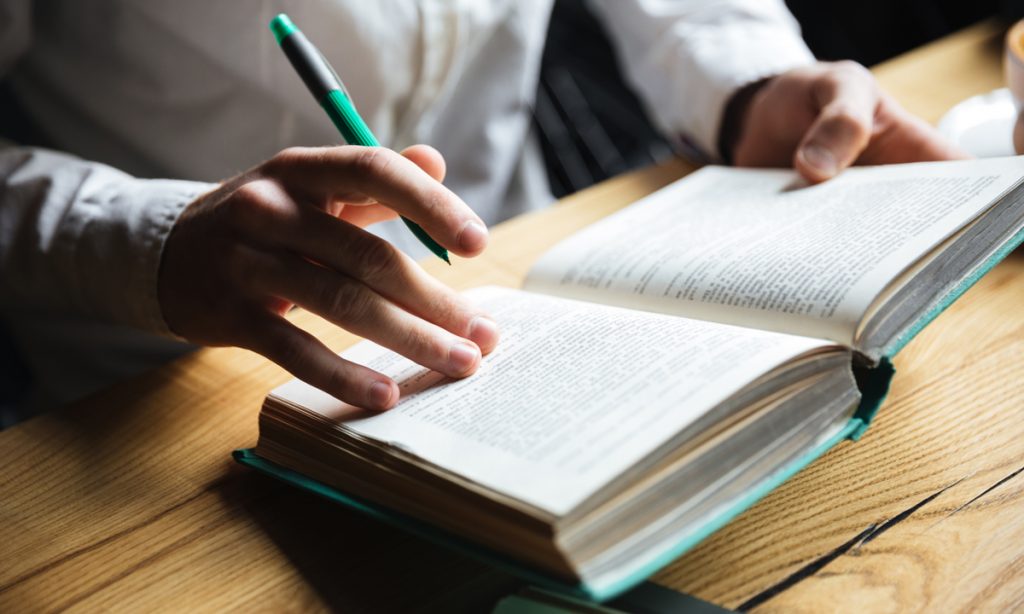 Is it easy to write a literature review? Not really, if you know how to do that.
Here are the stages of writing a good literature review:
Read the original source. The starting point for writing your literature review is the library, where you can find the original source you are going to work on. Remember that without this literature source you will not manage to complete the task.
Make notes while reading the source. We tend to forget things very fast – these notes will help you refresh some details in your mind for your literature review.
Read some secondary sources on the issue. Critical reviews, biography of the author should help you in writing your literature review. Besides, some of the opinions of other experienced writers might give you ideas for your own paper.
Make an outline of your literature reviews. Now you have complete information on the issue and you are ready to plan how your literature review should look like.
Find suitable examples for each of your arguments. In other words, if you are describing one of the characters of the novel, this is a good idea to quote author's words on his/her appearance, personality and other relevant information.
Start writing your literature review. Be flexible about your outline: if on the way you decide to change something, do not hesitate to do so.
Proofread the draft of your literature review: even minor mistakes in your literature review can make a negative overall impression. You have worked so hard on this assignment, so do not let these mistakes affect your final grade negatively!
After reading this article you should not have any problems with your literature reviews.