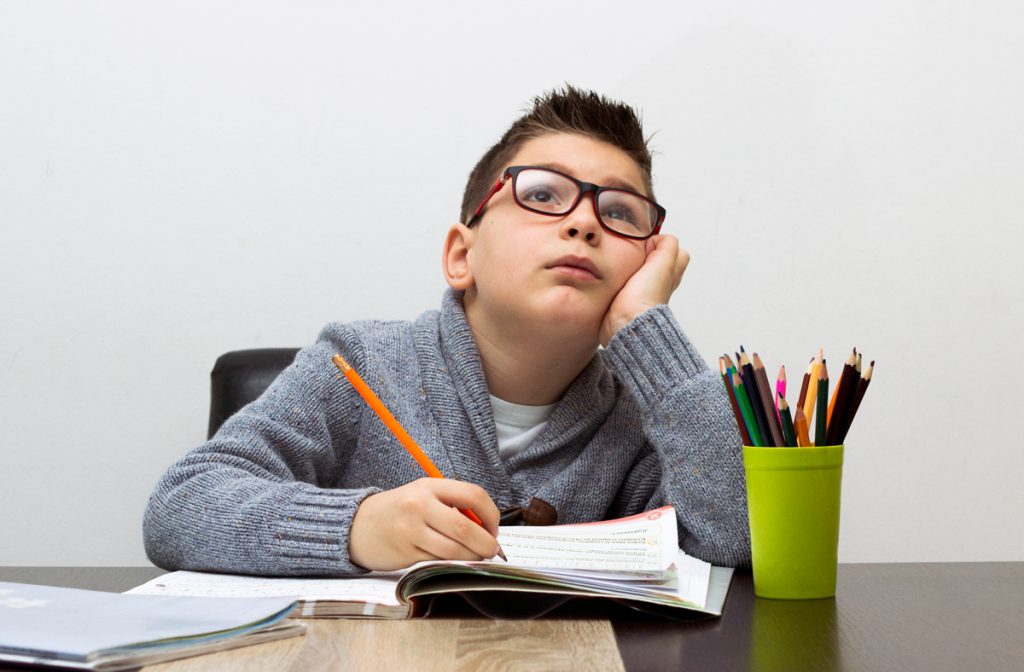 You have probably heard some homework horror stories about kids robbed of their childhood. Really, is there something wrong with homework policies? Why even the most enthusiastic learners start dreading their study?
Are modern kids really assigned too much homework and have too little time to play and rest? While modern educators state that mountains of homework are absolutely necessary, a lot of parents and psychologists sound the alarm about too large amounts of school homework.
⌚ The 10 minute rule
What is homework? Homework is the totality of assignments students are supposed to complete during extra-school hours. The next question is how much homework is too much. According to the common rule of "10 minutes", students can be assigned ten minutes of homework a night per each grade.
Therefore, first graders should be assigned only ten minutes of homework a night, third graders should be assigned thirty minutes and so on… This rule was developed by Harris Cooper, a psychology professor from Duke University and was approved by the National Education Association. It was an attempt to reform homework policies and to prioritize quality of homework over its quantity. Still, the rule appears to be too good to be true…
👱 Too much homework robbing kids of their childhood
In fact, homework frequently starts from kindergarten. However, the "10 minute rule" is far from a typical night of an average student coming home in the late afternoon only to have a snack, struggle over homework for several hours and go to bed. So, the "10 minute rule" is not followed by most schools and kids have no time to be kids.
Let's do some math. For instance, most middle-schoolers go to school at 8 a.m., get home only after 4 p.m. and spend several hours (more than 4) on mountains of homework every night. Thus, they spend about 12 hours hunched over their desks. Isn't it a legalized sweatshop for kids robbed of their childhood? How on earth can they preserve their thirst for knowledge and enthusiasm?
🤬 Conflicting studies
Teachers, scholars and parents have strong conflicting opinions concerning the usefulness of homework and its appropriate amounts. Here are only a few of them:
homework has positive effects upon achievements of all students;
homework can be valuable only for middle and high school students;
homework can be helpful, but the amount of time spent on it doesn't matter;
more homework can improve students' achievements.
There are studies supporting the claim that increasing homework demands do not have a positive impact upon students' scores. At the same time, other scholars argue that there is a direct relationship between the amount of homework and students' achievements.
🩺 Health risks for better scores
Apart from the issue of homework's impact on students' scores, 12 hours spent on studies with no time left for play are inevitably associated with health risks and enormous psychological distress.
Moreover, parents who help their kids and thus take on the role of teachers do not have enough time left for themselves and other family members. Thus, family tensions might arise, and sleep deprivation or depressions are frequently the price of doing too much homework.
🏁 A final decision
Paradoxically, while some parents ask to have their kids assigned "less homework" or even "no homework", others ask to have them assigned more.
The attackers of homework create specialized committees and ask schools to reconsider their homework policies, while the proponents view homework as the only way for their children to meet the requirements of the best colleges and survive in this competitive world.
Certainly, the compromise between a happy childhood and future studies at college is not an easy one. To sum up, here are the main arguments for and against the increase of homework demands:
| For | Against |
| --- | --- |
| improved scores | depression, sleep deprivation, family disputes |
| better chances to enter a prestigious college | lack of physical activity |
| | no time for play, rest and social activity |
Even though the column "against" is longer, you can add your own arguments to any of these columns to answer the question how much homework is too much and if mountains of homework are worth doing.